Senior Parents!! We will be holding an informational meeting for parents of seniors next Thursday, Nov 4th at 7:30 pm in the Jr/Sr High front flex room. The students will be learning about how to complete the FAFSA on Monday from CCCC representatives. This will give them time to talk to you about what they learned so if you have questions we can try answer them. The meeting will also cover scholarships and other aspects of their senior year.

Happy Halloween from the Little Buffs Daycare after their pumpkin decorating. Thank you to the Larkins family for donating the pumpkins.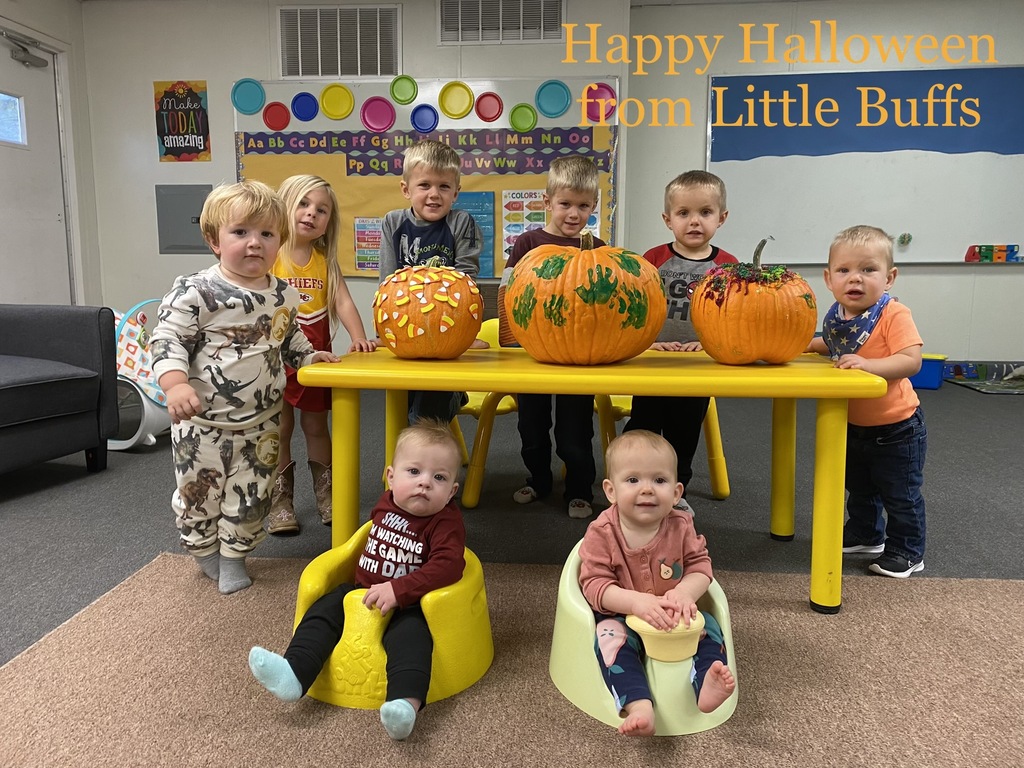 Night at the Wax Museum was a success. These students rocked it! Thank you to all who came to our performances.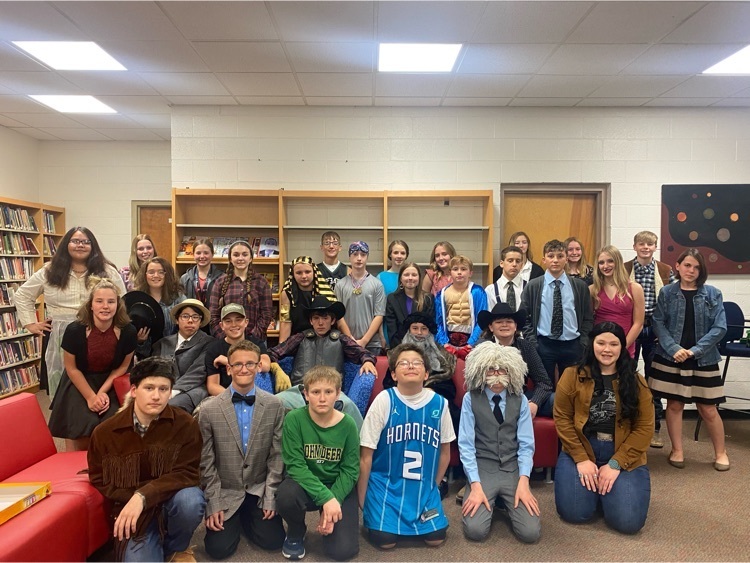 PARENTS!!! Do not miss the presentation by John Calvert on cell phone apps and some of the ways they are misused by young people. Mr. Calvert has been in law enforcement and served as a school resource officer. He has worked in and around youth for a number of years. He is a dynamic speaker and has a wealth of information to share. He will be speaking this Thursday, October 28th from 6:30-7:30. At the new gym at the Jr/Sr High THIS IS FOR PARENTS ONLY! If you need childcare we are happy to provide it but please contact the school ahead of time to let us know. Call 527-2281 or email
gaurand@usd109.org
or
mhubert@usd109.org

Night at the Wax Museum is tonight! First session is 6 PM-6:30PM Second session is 6:30 PM to 7 PM These students have worked hard and are ready to showcase their speeches. Hope to see you tonight.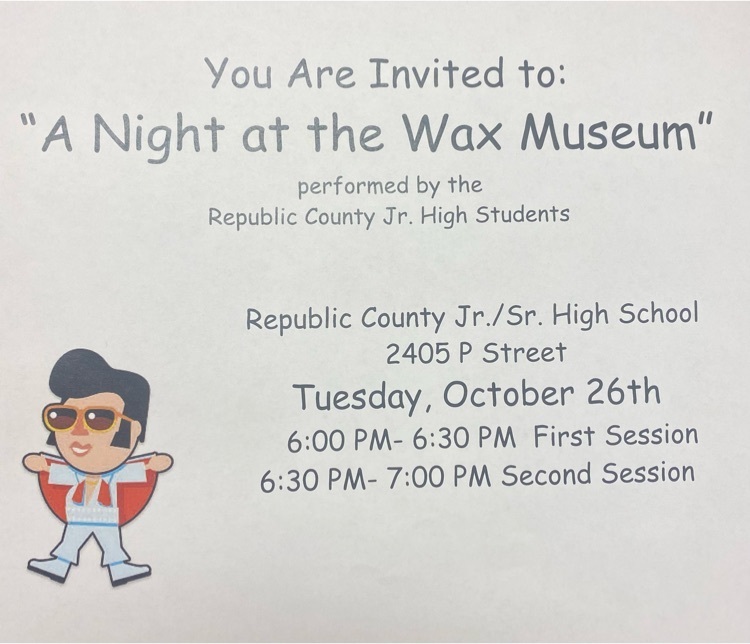 Reminder: Girls JAM begins this afternoon @4:00 pm at EAST. Hope to see as many 1st-6th grade girls there as possible.

Attention Jr. High Basketball Parents: Girls parent meeting is tonight at 5:45, it has been moved to the main gym at RCJSHS! Boys parent meeting has been moved to Tuesday night at 5:45, still in Mr. Erkenbrack's room.
T-3 weeks until SHOWTIME! We are shaping up for "A Bad Year for Tomatoes". Our production goes up on Friday, November 12th and Saturday, November 13th. Mark your calendars!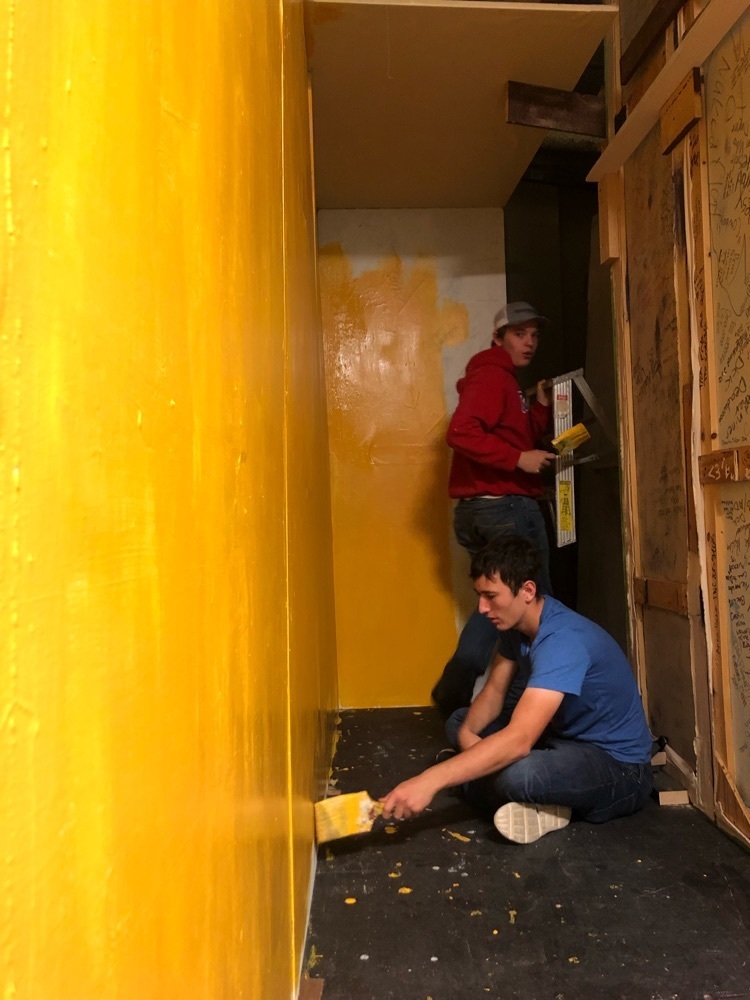 JH Girls Basketball practice will be at East Elementary tomorrow, Monday Oct. 25. Parent/Player meeting immediately after practice at 5:45.

REPCO Cross Country competed in the Class 2A Regional in Hutchinson at Prairie Ridge Cross Country Park. They finished their season with the Boys finishing in 5th as a team and the Girls in 6th place.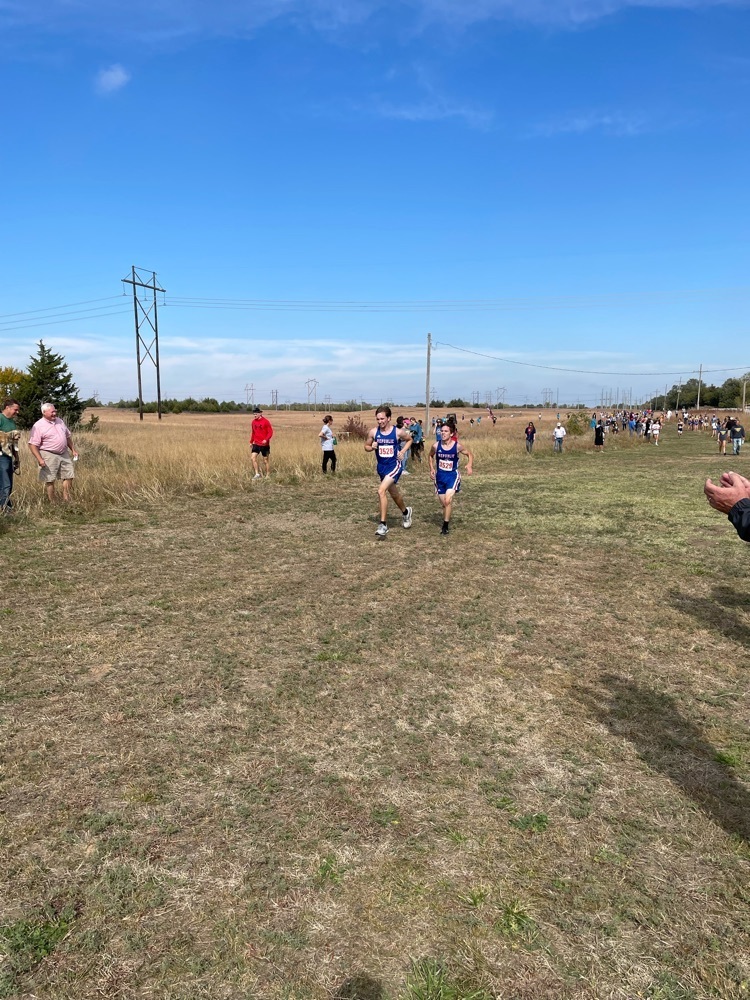 Good luck Lady Buffs Volleyball at Sub-State today at Wabaunsee! They play at 2:00 against Herington!

Great night for football!!!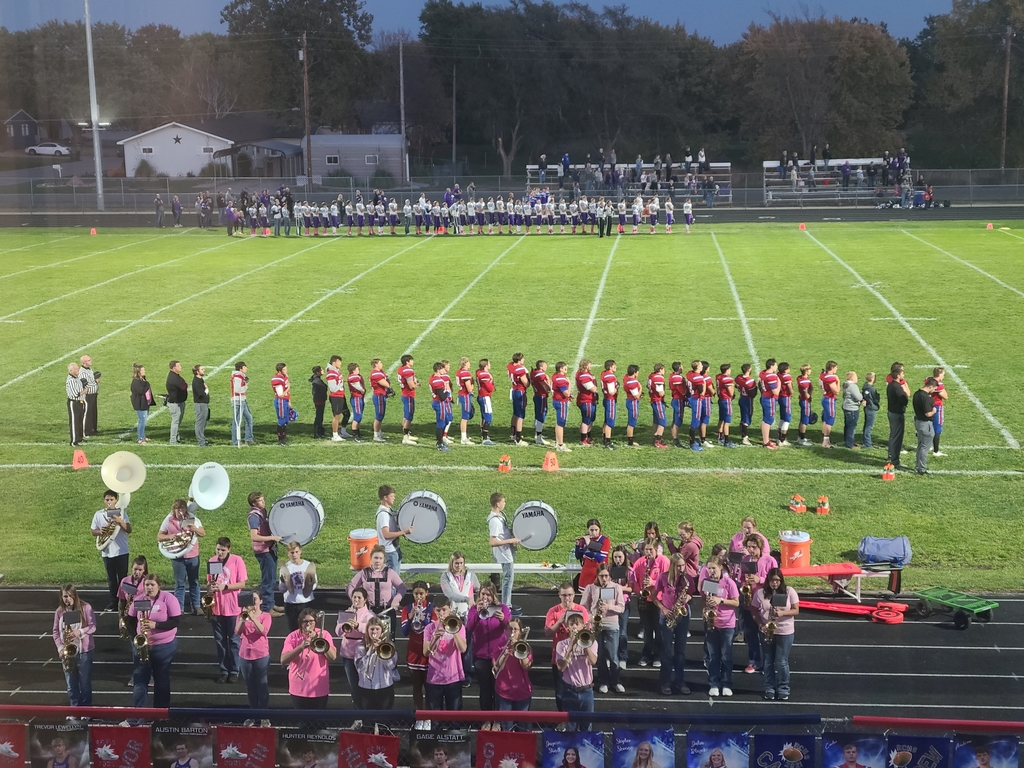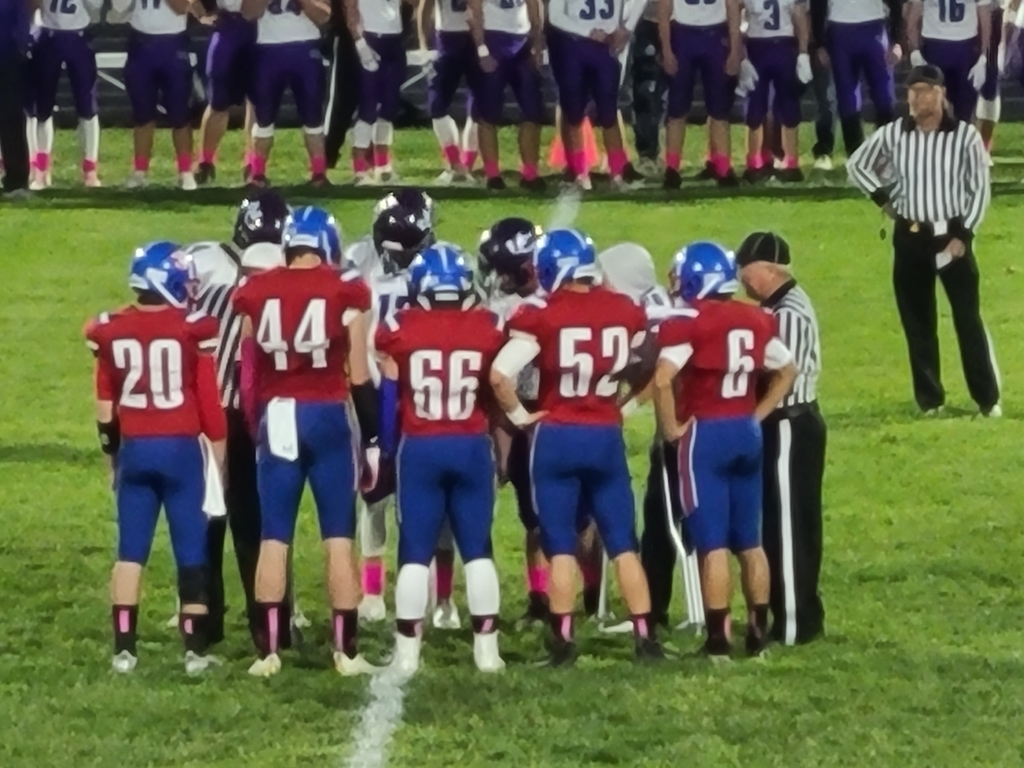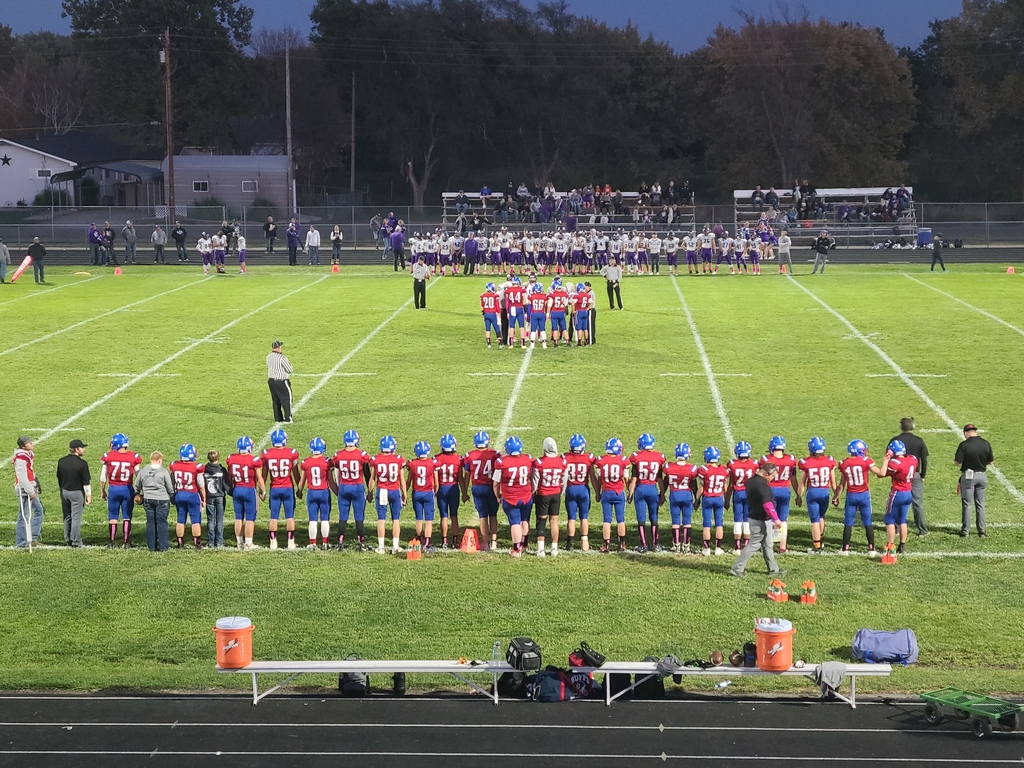 Pink Out💕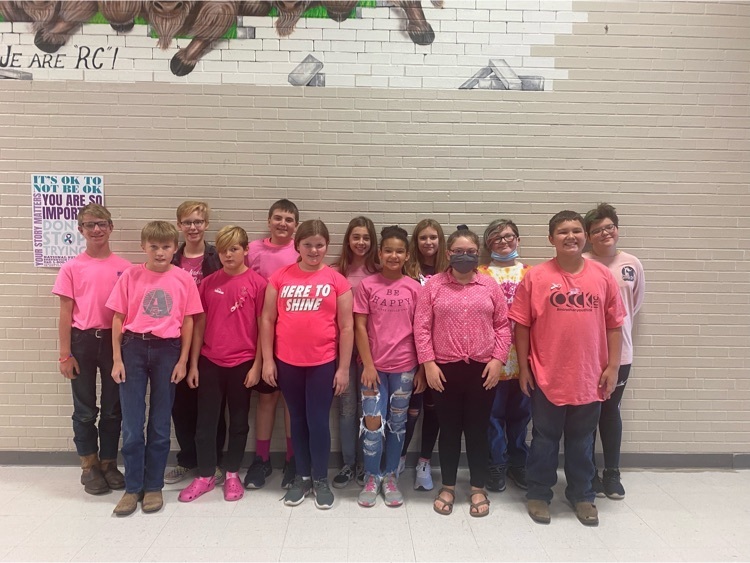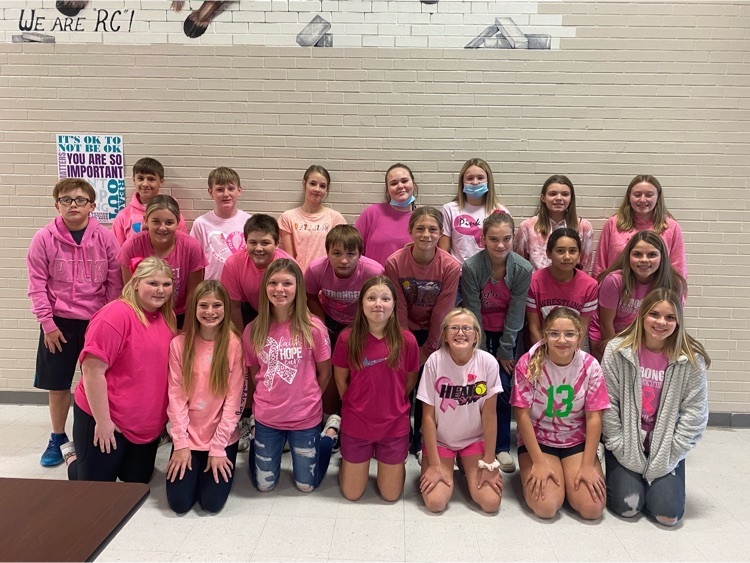 It is the final home football game and it's Senior Night! Click the link for game information:
https://5il.co/10vgj
USD 109 PARENTS OF CHILDREN WITH CELL PHONES!! Please plan to attend the parent meeting on Thursday, Oct 28th at 6:30 p.m in the new gym at the Jr/Sr High. Speaker John Calvert, with the Kansas Department of Education, will tell you what your child might really be doing with those apps on their phone. Many apps initially appear innocent enough, but what they are really being used for may not be so innocent. This presentation is for parents only. If you need child care, the KAY club members will be helping to provide child care. The 5th-12th grade students will hear Mr. Calvert on Thursday afternoon, Mr. Calvert is a dynamic speaker and you won't want to miss his presentation!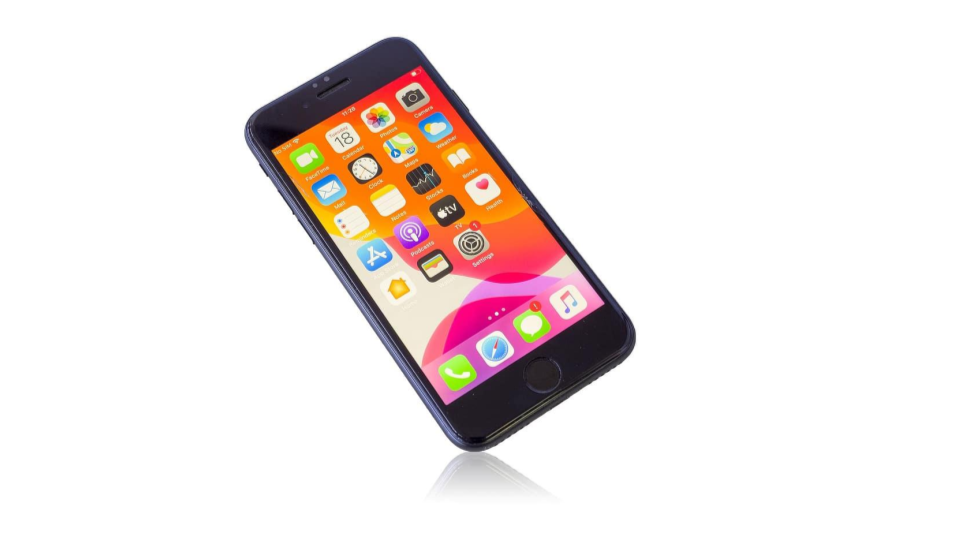 The Grand Finale of Junior High Spirit Week is PINK OUT💕 Wear pink in support of Breast Cancer Awareness month.

Favorite Sports Team Day for Rep Co Jr. High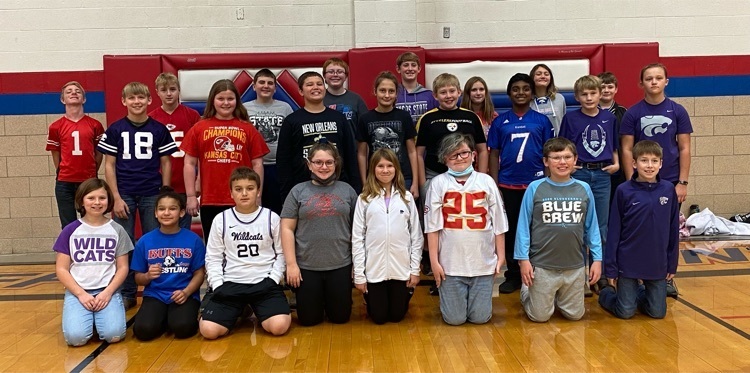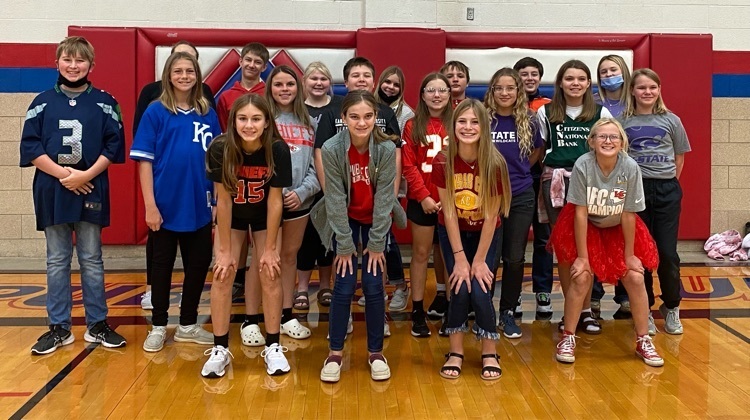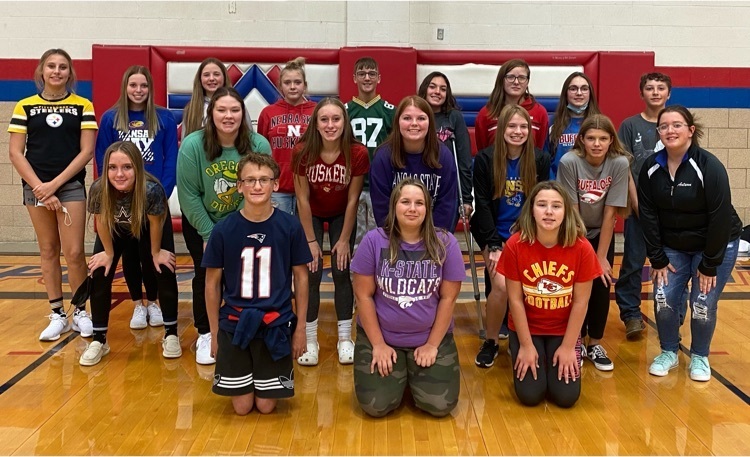 The Juniors had a great campus visit at Cloud County Community College today! We even got to deliver a baby during one of the nursing department's simulations. Thank you CCCC for hosting us!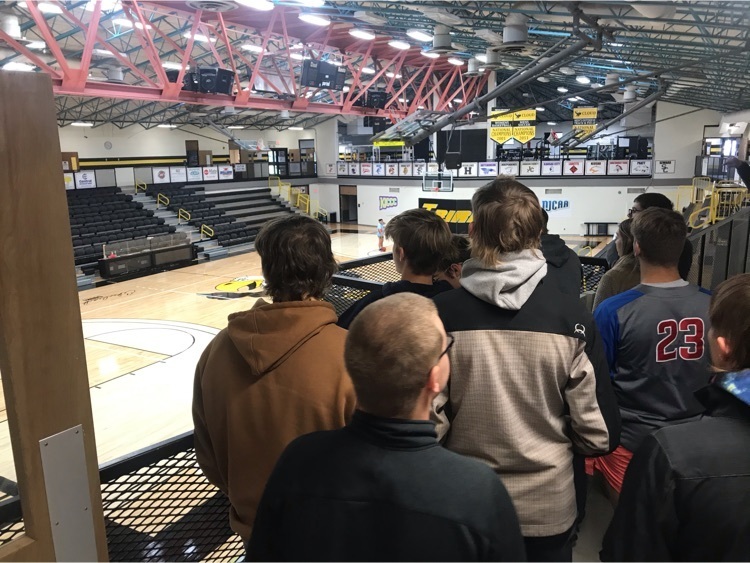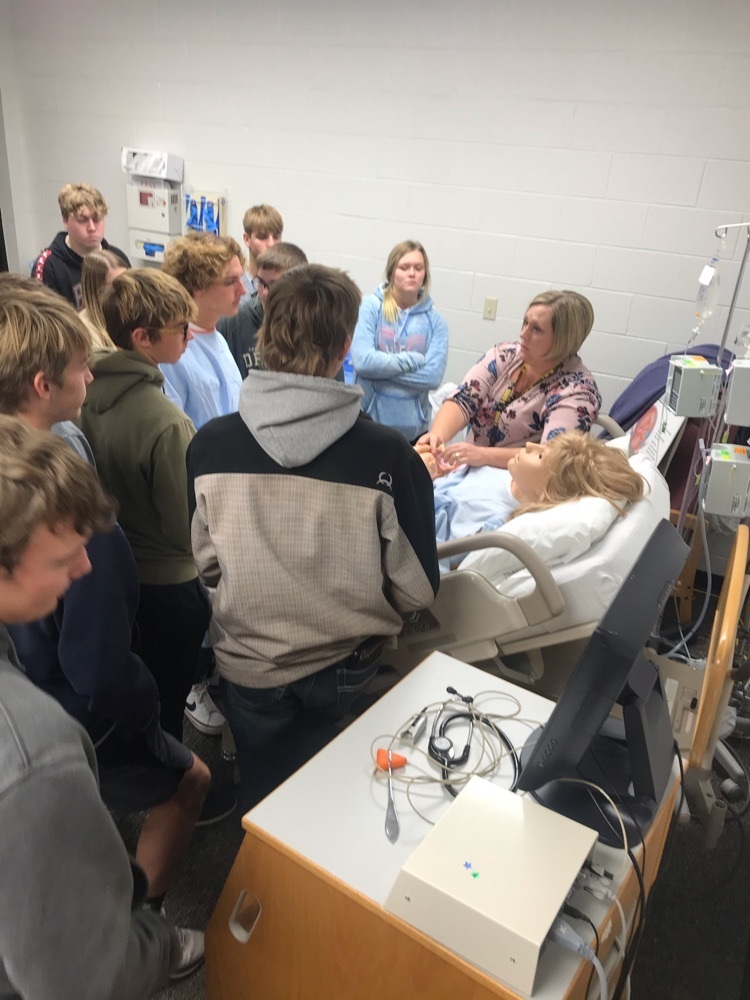 Reminder: Lady Buffs JAM Basketball begins next Monday for all girls, grades 1st-6th. Sign up forms can be turned in to the office at East Elementary, to Mr. Grove at the High School, or on the first day of JAM.