This week, ag classes were learning about poultry processing. The students identified the cuts, and candled/graded eggs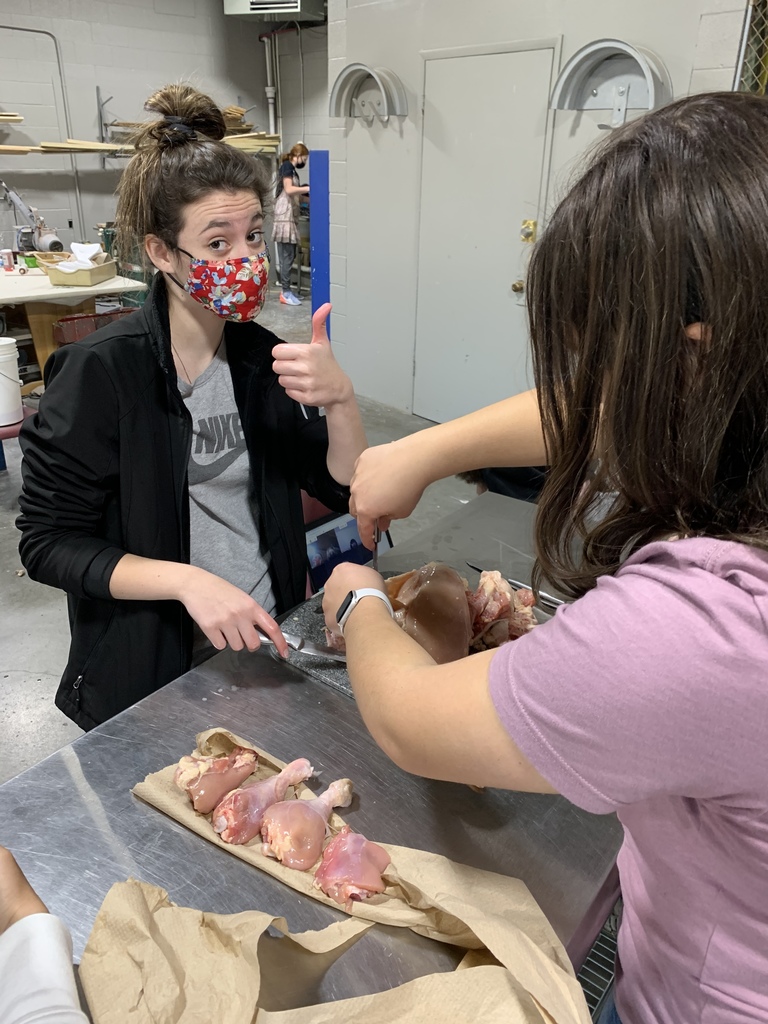 The Buffalo Drip Coffee Shop is underway and going well!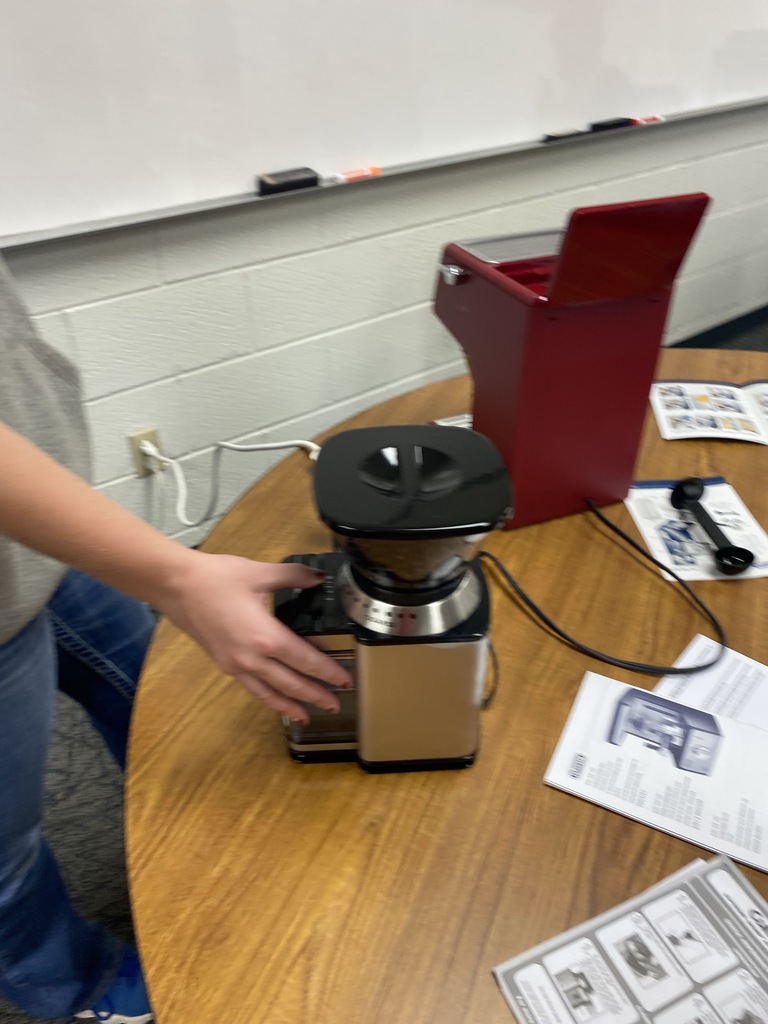 The JH Cheerleaders organized a bake sale today and the FBLA chapter hosted a hat day fundraiser. Proceeds from both these efforts are being donated to Carlie and her family. Thank you to USD 109 Jr/Sr high for your support.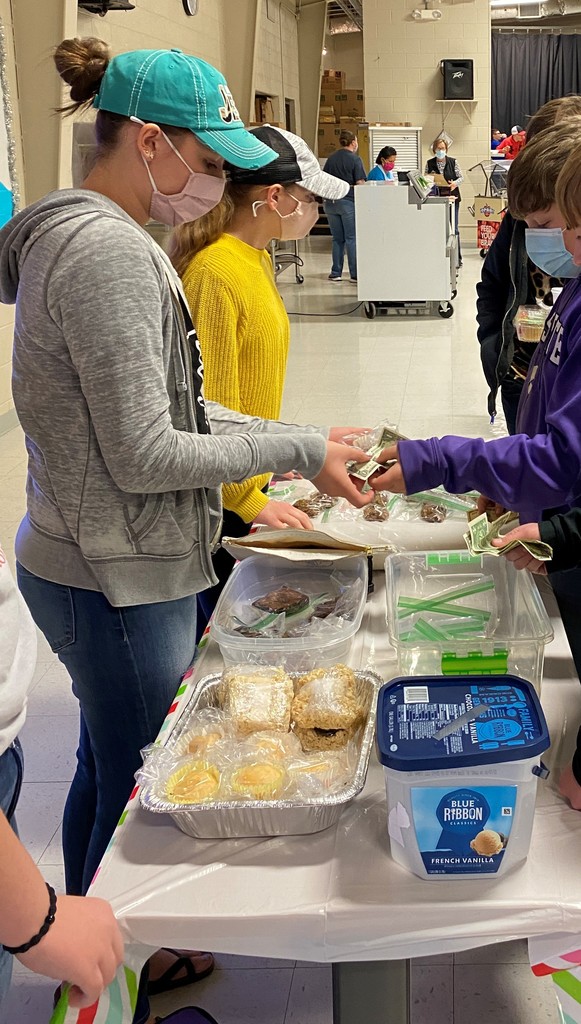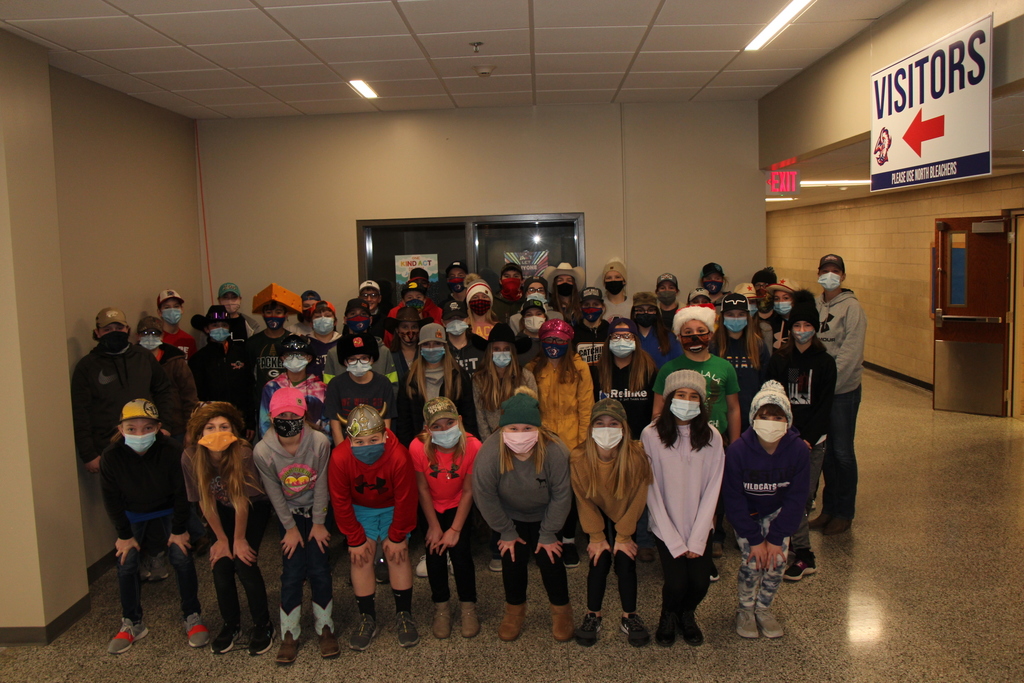 There were a few snowflakes outside today, but even more inside in Mrs. Wheeler's and Mrs. Strnad's kindergarten classrooms!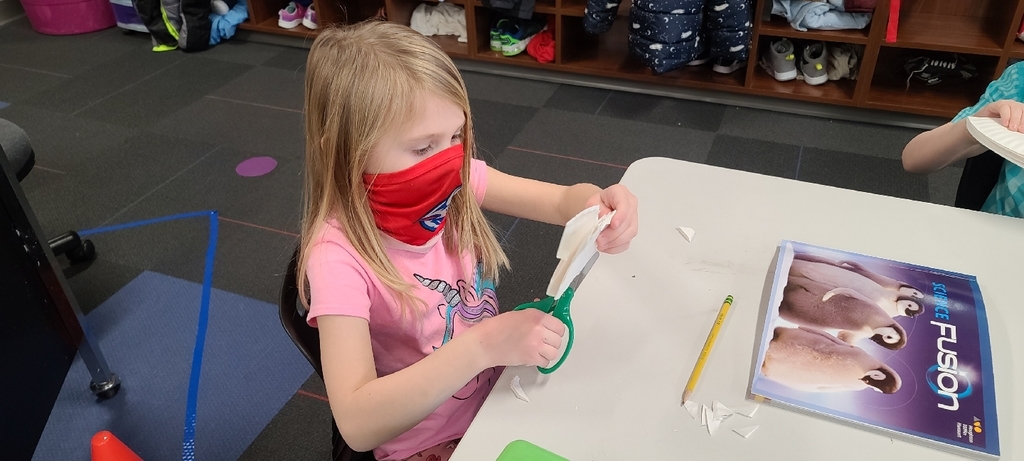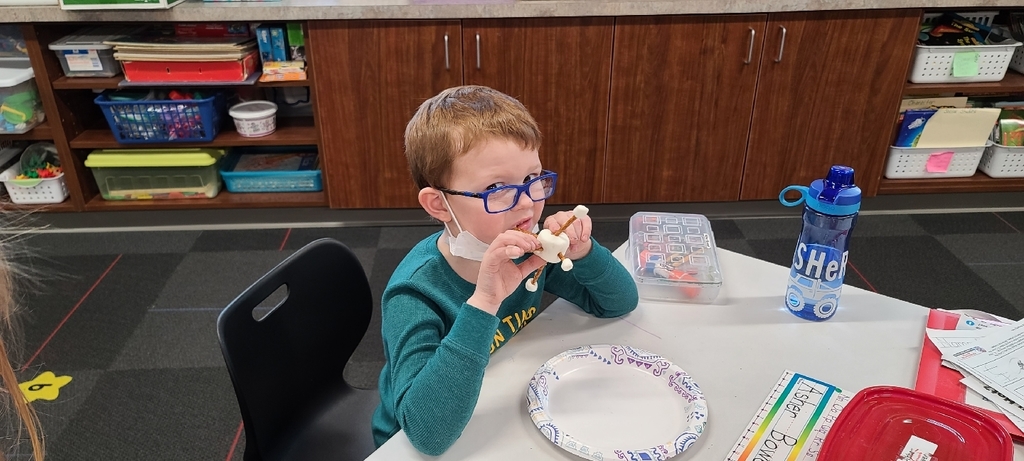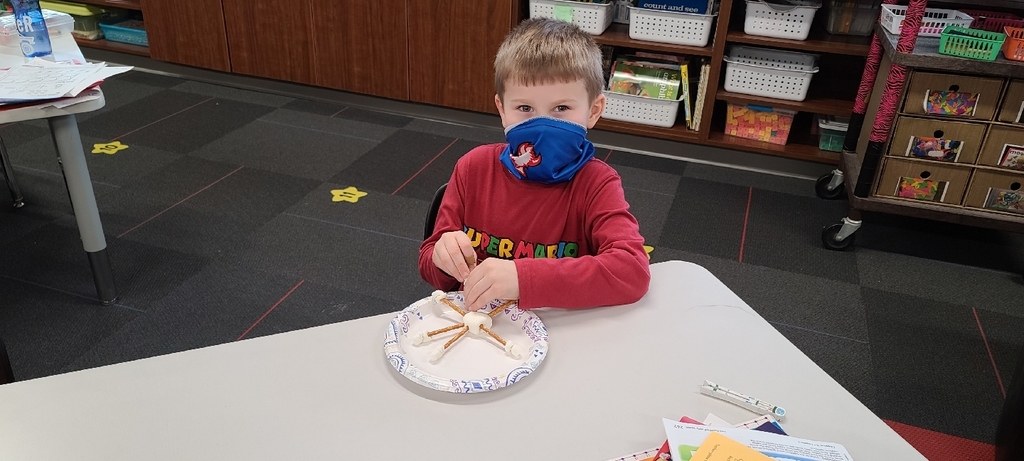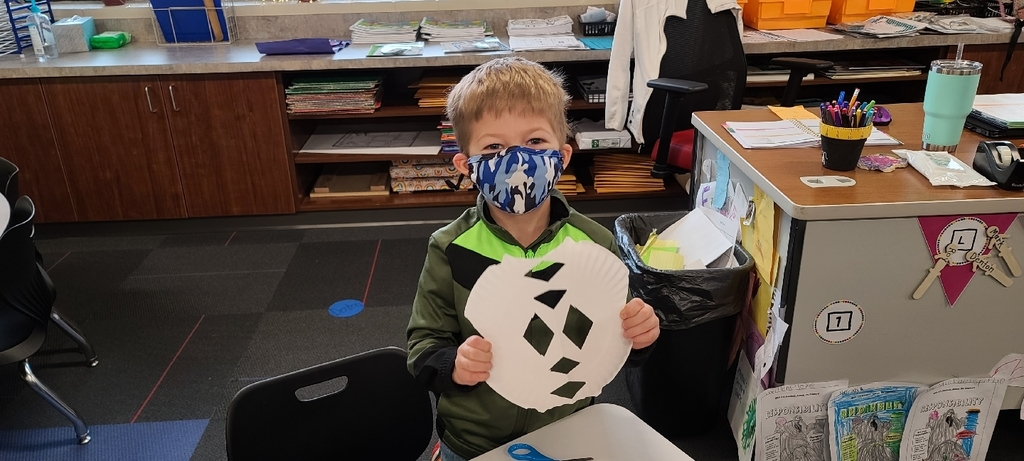 Reminder that there is NO SCHOOL on Monday, January 18, due to Teacher Professional Development Day.

January 12, 2021 Dear Parents/Guardians, At the January 11, 2021, board meeting, the Republic County USD #109 Board of Education approved an alteration of the Navigating Change Plan. Beginning February 1, 2021, Republic County USD #109 will no longer be offering Family Choice Remote Learning as an option for our education program. All students must attend in person learning. The mitigation procedures implemented in the district have resulted in no known cases transmitted in the educational setting. Mitigation procedures will continue to be followed including all persons wearing masks/face coverings, temperature checks, hand sanitization, frequent cleaning, etc. The district will continue to work with the Republic County Health Department to keep our schools safe and open for in person learning. Students currently utilizing Family Choice Remote Learning are welcome to join the classroom at any time, but must do so by February 1, 2021. To transition a student back into the classroom or ask any questions, please contact the office of the school where your student attends. Sincerely, Larry L Lyder USD #109 Superintendent

Please click on following link for Weekly Newsletter, January 18 - January 25, 2021
https://5il.co/oned
The Republic County wrestling team heads to Superior tonight to compete in the Superior wrestling tournament. The event will be live streamed on the following link.
https://bit.ly/3oYzrvd
Republic County wrestling at ACCHS schedule of events for tonight can be found by clicking the link. We are still trying to find out if the event will be live streamed, if and when we get more information will post ASAP.
https://5il.co/olza

USD 109 is accepting sealed bids for the following: 2012 35 passenger International BE school bus, 110,162 miles, hydraulic brakes, MAXXFORCE 7 engine (weak), automatic transmission. For additional details, please call 785-527-0732 for questions. Bus is located at the corner of 18th and L. Sealed bids should be mailed or brought to the Administration office at 1205 19th Street, P.O. Box 469, Belleville KS 66935. Bid deadline is February 1, 2021, 12:00 p.m.

Open positions at USD 109: USD 109 is accepting applications for the following positions: - Full-time custodian - School Nurse - Elementary Teacher for 2021-2022 Applications are available online at
www.usd109.org
under District Office- Employment Opportunities. Please call 785-527-5621 for questions regarding the positions. USD 109 is an Equal Opportunity Employer.

Celebrate School Board Appreciation Month with us by thanking our school board members! Our school board includes Brian McCartney (President), Clay Aurand (Vice President), Loisann Brown, Kevin Milner, Brent Martin, Chris Pachta and Clay Siesmen. These seven individuals make crucial decisions for the students and staff at Republic County USD #109. Thank you, School Board Leaders!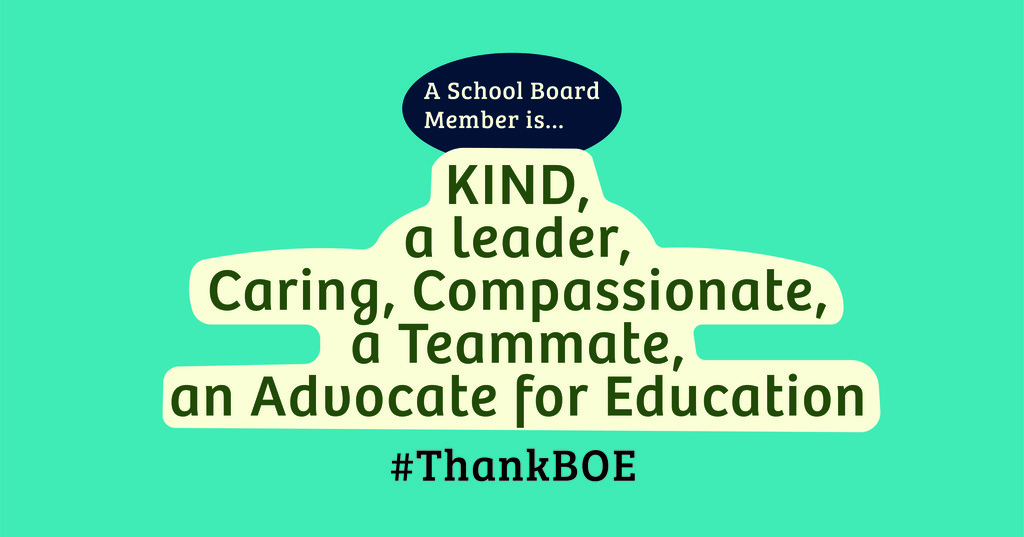 The Republic County boys and girls basketball games vs Smith Center has been rescheduled for Thursday, January 28th.

We understand some enjoyed having the entire week of Thanksgiving to spend with family this year and some have other thoughts regarding the break. While starting to look at next year's calendar, we would appreciate your thoughts and input on the length of Thanksgiving break for next school year. Please complete the one question survey regarding Thanksgiving break. Thank you.
https://forms.gle/bSHjXdzHtpZAm9JSA
The athletic department has fielded multiple concerns about the nfhs network not working properly on game nights. Through communication with the company, other schools, trouble shooting the system, and communication with patrons that have not had problems the following is what we believe. The buffering is either one of three things: 1. your personal router needs to be reset or it is not fast enough to live stream the event, 2. your personal internet download speed is not fast enough, 3. the web browser that the live stream works best on is google chrome. The athletic department will continue to work on this issue and evaluate if the is the correct system in the future for live streaming events here at RCHS. Finally, the scoreboard not showing up on the live stream should be resolved by the end of the games tonight. If you have further questions please contact the athletic department.
Canceled BOYS games due covid 1/12/21 Rep Co vs Sacred Heart 1/15/21 Rep Co vs Smith Center- 1/16/21 Rep Co @ Minneapolis 1/19/21 Rep Co @ Hillsboro